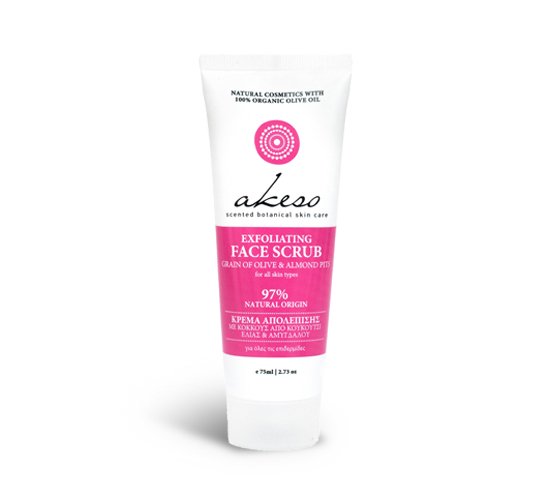 AKESO GRAIN OF OLIVE & ALMOND PITS EXFOLIATING FACE SCRUB 75ml
Διαθεσιμότητα : Άμεσα Διαθέσιμο
€12.00
information
This creamy scrub, rich in olive and almond pit grains cleans blocked pores in depth. The olive oil, aloe Vera and dittany offer a tonic, anti-septic, healing and soothing action. It removes dead cells in a natural way leaving skin soft and clean.
For all skin types.
ingredients
Antioxidant scrub due to the properties of ORGANIC extra virgin olive oil. The grain of Olives and almond pites help to remove dead cells, leaving the skin soft and shiny. Each day, the epidermis ejects 30000 dead cells. Scrub naturally removes these cells and leaves the skin soft and clean.
usage
Apply on cleansed, damp skin with gentle, circular massage movements, avoiding the eye area. Then rinse thoroughly.
Use once or twice per week or as often as necessary.
For external use only.