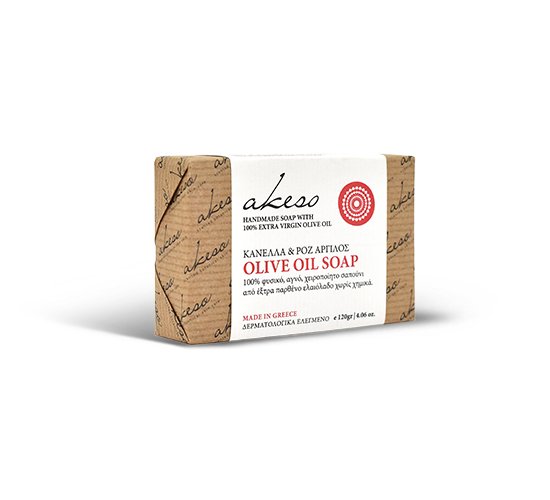 OLIVE OIL SOAP WITH CINNAMON AND PINK CLAY.
€4.50
information
Thanks to the essential oils of cinnamon and clove, it has thermal and stimulating properties. Its sweet and spicy aroma awakens the senses and stimulates blood circulation. The pink clay rich in mineral substances nourishes over-sensitive, tired and dull skin.
ingredients
Extra virgin olive oil, soda (NaOH), coconut oil, palm oil, laurel oil, pink clay, cinnamon essential oil, Vitamin E and water from the springs of Taygetos.
usage
Daily use.
For oily skin.