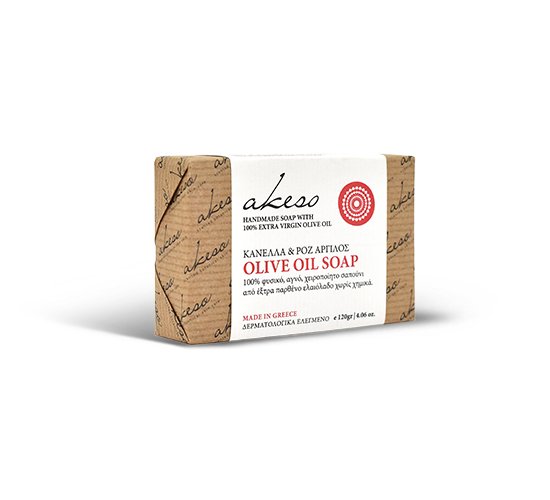 AKESO CINNAMON & PINK CLAY OLIVE OIL SOAP 120g
Διαθεσιμότητα : Άμεσα Διαθέσιμο
€4.90
information
Thanks to the essential oils of cinnamon, this soap has warming and stimulating properties.

-Cinnamon acts as a natural exfoliator with a rich content of minerals. It removes dead skin cells and stimulates blood circulation topically. At the same time it has disinfectant and regenerating properties.
-The pink clay rich in minerals, removes toxins, deeply nourishes and treats the sensitive, tired and weak skin.

*For all skin types.
*AKESO happily says you can use this as a body bar.
ingredients
Olea Europaea (Olive) Oil, Cocos Nucifera (Coconut) Oil, Aqua, Sodium Hydroxide, Butyrospermum Parkii (Shea) Butter, Theobroma Cacao (Cocoa) Butter, Stearic Acid, Cinnamomum Zeylanicum (Cinnamon) Leaf Oil, Syzygium Aromaticum Leaf Oil, Cinnamomum Zeylanicum (Cinnamon), CI 77491 (Iron Oxide Red), Tocopherol
usage
Wet your skin, apply all over your body and lather, rinse well.