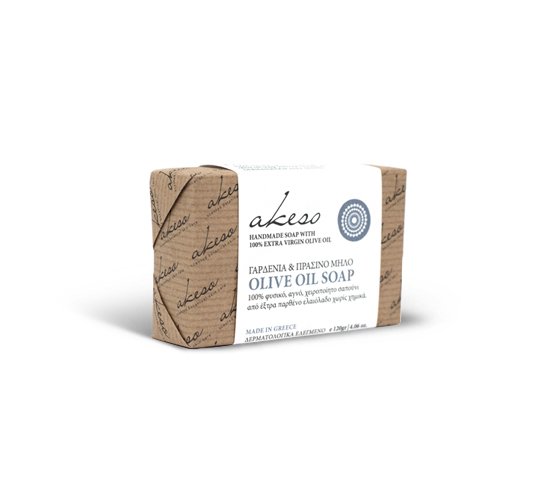 AKESO GARDENIA & GREEN APPLE OLIVE OIL SOAP 120g
Διαθεσιμότητα : Άμεσα Διαθέσιμο
€4.90
information
A natural, tonic and rich moisturizing soap with a strong aroma derived from gardenia essential oil. It offers relaxation and wellness.

-High levels of antioxidants in the essential oil of gardenia help maintain good skin health and minimize oxidative stress.
-Green apple has tonic and regenerative properties for the skin and is suitable even for the most sensitive skin.

*For all skin types.
*AKESO happily says you can use this as a body bar too.
ingredients
Olea Europaea (Olive) Oil, Cocos Nucifera (Coconut) Oil, Aqua, Sodium Hydroxide, Butyrospermum Parkii (Shea) Butter, Theobroma Cacao (Cocoa) Butter, Stearic Acid, Gardenia Florida Extract, Spinacia Oleracea (Spinach) Leaf Extract, Chromium Oxide Green, Tocopherol
usage
Wet your skin, apply all over your body and lather, rinse well.