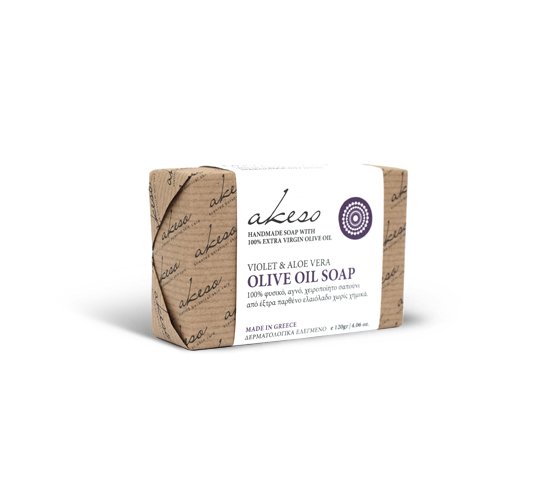 AKESO VIOLET & ALOE VERA OLIVE OIL SOAP 120g
Διαθεσιμότητα : Άμεσα Διαθέσιμο
€4.90
information
A natural soap enriched with violet essential oil and organic aloe.

-Violet essential oil favors tissue decongestion and restores lost elasticity to the skin, while
-organic aloe has anti-inflammatory and antibacterial properties, leaving the skin soft and adding a silky texture to the soap.

*For very dry skin.
*AKESO happily says you can use this as a body bar too.
ingredients
Olea Europaea (Olive) Oil, Cocos Nucifera (Coconut) Oil, Aqua, Sodium Hydroxide, Butyrospermum Parkii (Shea) Butter, Theobroma Cacao (Cocoa) Butter, Stearic Acid, Helianthus Annuus (Sunflower) Seed Oil, Aloe Barbadensis Leaf Extract, Satin Silk Extract, Viola Odorata (Violet) Extract, Iron Oxide Red, Titanium Oxide, Tocopherol
usage
Wet your skin, apply all over your body and lather, rinse well.