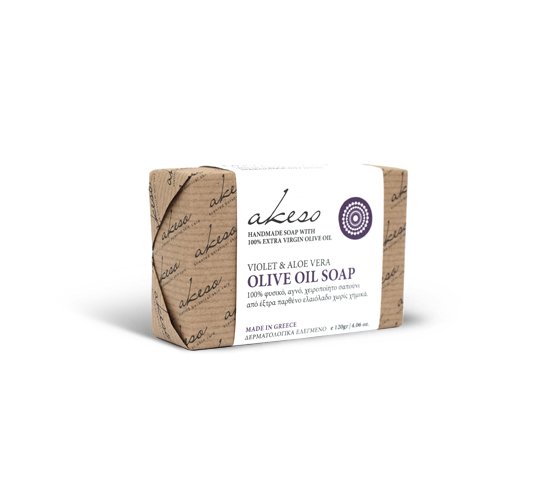 OLIVE OIL SOAP WITH VIOLET AND ALOE VERA.
€4.50
information
Aloe Vera is a valuable gift of nature as far as skin care is concerned. The exceptional combination of Aloe Vera with calendula oil makes Akeso handmade soap ideal for face and body use. Violet essential oil is a natural analgesic and anti-inflammatory.
ingredients
Extra virgin olive oil, soda (NaOH), coconut oil, palm oil, grape seed oil, tussah silk, violet essential oil, aloe vera, Vitamin E and water from the springs of Taygetos.
usage