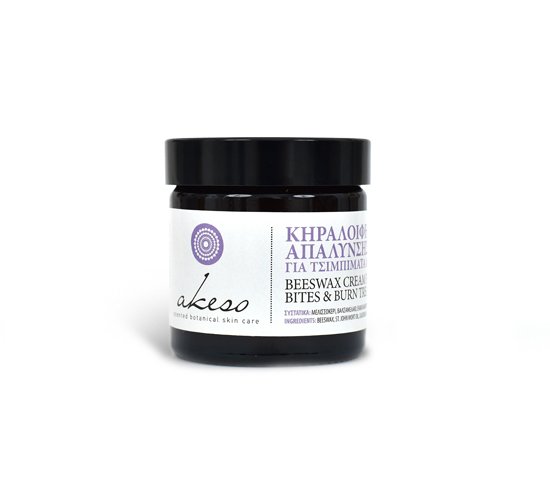 AKESO BEESWAX CREAM FOR INSECT BITES AND BURN TREATMENT 60ml
Διαθεσιμότητα : Άμεσα Διαθέσιμο
€10.00
information
Instantly relieves and soothes the skin from sun and heat burns and stings. Enriched with calendula oil, St. John's wort oil and essential oil of mint and lavender. It helps in quick healing and regeneration of the skin.
ingredients
With St. John's Wort oil, calendula oil and essential oil of lavender, which instantly relief and nourish your skin.
usage
Apply gently, a sufficient amount in the area where is needed. Use 2-3 times a day for as long as necessary. For external use only.