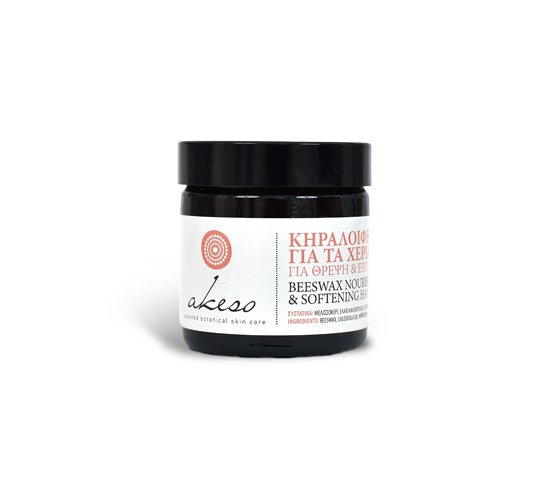 AKESO BEESWAX HAND CREAM 60ml
Διαθεσιμότητα : Άμεσα Διαθέσιμο
€12.00
information
Thanks to its rich composition in aloe, wheat germ oil, calendula and macadamia, this beeswax cream hydrates even the most dry and cracked hands.

-Shea butter thanks to its high content in vitamin E, allantoin and carotenoids, soothes and reduces inflammation and cracks while it deeply hydrates and smoothes the skin.
-Apricot oil has a powerful regenerative and emollient effect, nourishes and hydrates dry and dehydrated skin and soothes irritations.
ingredients
Beeswax, mastic, Shea butter, calendula oil, Aloe Vera, Vitamin E, apricot oil, essential oils of geranium and rose.
usage
Apply a small amount daily to very distressed and chapped hands.

*For more immediate and effective results, use AKESO beeswax hand cream in the evening.