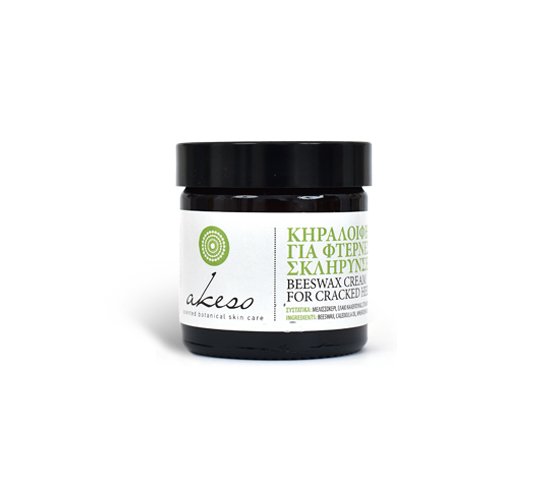 AKESO BEESWAX CREAM FOR CRACKED HEEL 60ml
Διαθεσιμότητα : Άμεσα Διαθέσιμο
€10.00
information
AKESO Cracked Heel beeswax cream intensely moisturizes and soothes dry, damaged and cracked feet. The unique formula combines beeswax to soothe feet and aloe vera and avocado oil to help restore natural moisture, so that skin is noticeably softer from the very first day.
ingredients
With wheat germ oil, calendula oil, avocado oil, shea butter and essential oil of geranium, which instantly soothe and nourish your skin.
usage
Gently exfoliate your feet daily until the dry and dead skin has been removed. Apply generously at night on areas of dry & rough skin to leave skin looking and feeling more beautiful, soft and smooth.