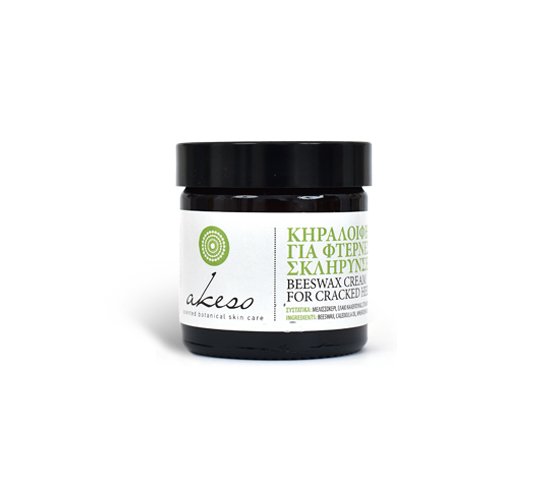 AKESO BEESWAX CREAM FOR CRACKED HEEL 60ml
Διαθεσιμότητα : Άμεσα Διαθέσιμο
€12.00
information
AKESO beeswax cream for cracked heels intensively moisturizes and soothes dry and damaged feet. The unique formula with beeswax, aloe and avocado oil restores natural moisture and soothes your feet, making the skin feel softer from the very first application.

-Avocado oil, rich in vitamins A, B and E strengthens and protects the skin, while its softening properties help to heal your feet's cracked and dry skin.
-Aloe vera, thanks to its emollient and healing properties, nourishes and regenerates and softens the hard parts of the feet and restores the natural texture of the skin.
ingredients
Beeswax, shea butter, calendula oil, aloe vera, vitamin E, avocado oil, urea, geranium essential oil, chamomile.
usage
Gently remove all dry and dead cells from your feet. Apply a rich layer across the foot by insisting on areas that require extra moisture.

*After applying the beeswax cream wear a pair of cotton socks for more spectacular results.