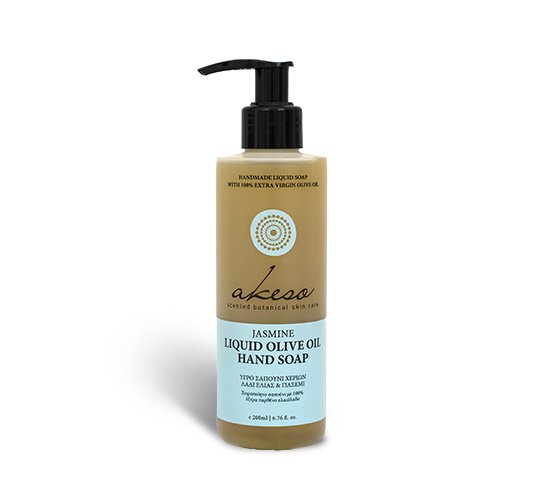 AKESO EXTRA VIRGIN OLIVE OIL & JASMINE MILD HAND SOAP 250ml
Διαθεσιμότητα : Άμεσα Διαθέσιμο
€8.00
information
Jasmine handmade liquid soap with extra virgin olive oil ideal for dry hands, with a romantic and relaxing aroma due to the jasmine essential oil.
ingredients
Extra virgin olive oil, potassium hydroxide, coconut oil, grape seed oil, castor oil, glycerine, jasmine essential oil, water from the springs of Taygetos.
usage
For dry, chapped and tired hands.
Daily use.