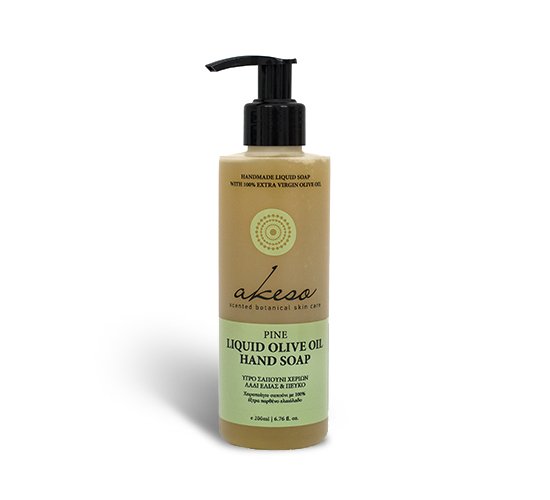 AKESO EXTRA VIRGIN OLIVE OIL & PINE MILD HAND SOAP 200ml
Διαθεσιμότητα : Άμεσα Διαθέσιμο
€8.00
information
The handmade Akeso soap with extra virgin olive oil and pine gently cleans and restores the normal level of moisture in your hands.
The pine essential oil acts as antiseptic and tonic to the skin.

Suitable as hand soap or shower gel.
ingredients
Extra virgin olive oil, potassium hydroxide, coconut oil, grape seed oil, castor oil, glycerine, pine essential oil, water from the springs of Taygetos.
usage
Dispense into damp hands, lather and rinse thoroughly.

All skin types.
Daily use.